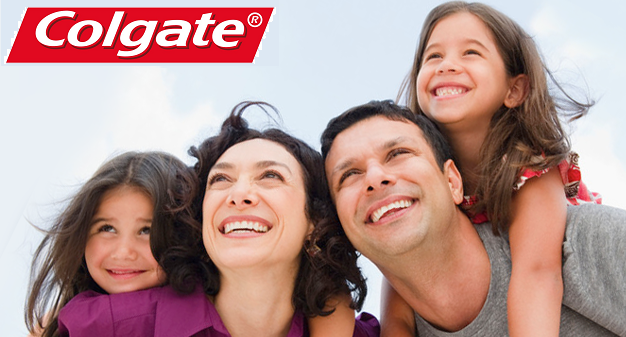 Colgate's "people with teeth"
I was calmly scrolling through my Linkedin profile sometime last week in the afternoon. It was then I noticed this article titled "Colgate taps smart marketing" shared by one of my friends. Being a Marketing Executive what else will I do? I read through it and this's been the reason for this blog.
Mindel Klein Lepore, Worldwide Director/Global Digital Marketing at Colgate-Palmolive, discussed this topic at the Association of National Advertisers'16.
Lepore said that, "Consumers are more targetable than ever" (I agree) and Colgate – the oral care brand's potential target audiences are "people with teeth".
I realized how true it is !! It's applicable to any oral care brand. Their consumers can considerably be "people with teeth". But none of them gave it a thought to tap the market space this way.
Having said that, and being a marketing executive I should think of similar unconventional ways to promote our product. Ours is a Performance Management software that holds good for small, mid-sized enterprises – Synergita.
I was thinking for a while that who could be our potential target audience. It can be any small or medium size organization, in general. But I realized that I'm not being specific about who it can be. I drilled down further to figure out the exact people I should talk to and then I came up with something like this:.
Any company that has people employed of the said size can be our target group but I cannot throw a bigger net to fish all of them. So I thought to make my promotion this way -> "Companies that love their employees " can be our potential customers. But is'nt it humiliating people who don't buy our product. So, I wanted to take a turn here and make it even better this way "Companies that have employed people " are our target group.
I think this way of approaching our target audiences can be lot more reasonable but I don't want to be judgmental.
We 've understood our product and have already come with the concept of peopleMAGIC™ by which we say that "we help organizations create an extraordinary work culture where employees unleash their real potential, set new standards of excellence and create wonders".
I would like to add something more around peopleMAGIC™ to prompt you.
We concentrate on 3 vital components -> Performance Management, Employee Engagement & Employee Development. With our software we streamline all the three and make it cascading as they are in-line with each other. We help organizations to hold it together that in turn elevates organization's performance. It may sound dramatic when you look at it from your end but when you understand the impact that it can bring about as time grows, you would realize the real need for it.
It's absolutely essential for organizations to streamline their employees to work towards their goals and we help you at it.
Going back to my caption statement, now that I've got another idea, I shall club these two to make our product look more demanding at the same time nice and elegant.
I should sincerely thanks Lepore for inspiring me to re-look at our target customer definition.
Wait a minute.. There's something that just came across my thoughts. I'm starting to find correlation between Colgate's "people with teeth" & Synergita's "Companies that employ people" concepts. Well, here it is.
What can Colgate do to your teeth? – It cleanses your teeth, keeps your oral element germ free, plague free. It prevents you from oral disorders such as cavity, bad breath, etc. Colgate takes care of your oral health.
What can Synergita do to your employees? – Synergita collaborates managers & employees through continuous feedbacks, enhances employee's performances through periodic check-ins, helps employees unleash their real employee potential with its drill down capabilities. Synergita addresses employee engagement & development challenges. Synergita helps organizations take care of their employees with its rich features & intuitiveness.
I'm finding it interesting to relate things, concepts and theories. I'm presuming this can be the effect of chaos theory that states small alterations can give rise to strikingly great consequences. It can also be interpreted the following way: an earthquake under the seas decades before can cause a tsunami tomorrow or the day after. Likewise, Lepore's concept of people with teeth has led to this blog.