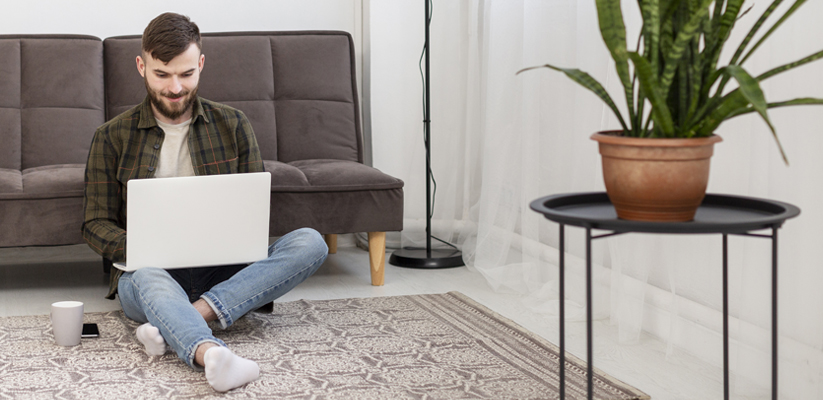 Performance Management in the Age of Remote Working
"To be or not to be". – the choice to provide remote working to employees are not the organization's prerogative in this crisis hour. All organizations have been forced to provide work from home options in order to protect their employees and ensure business continuity. After this distressing pandemic, companies would confront a transformation in their work culture, where they will have to face Hamlet's dilemma. Hamlet's indecisiveness led to his downfall. In the birth of the new era of remote working, your indecisiveness may lead to grave consequences. With the influx of new technological inventions and the millennial workforce, you have to take the right decision at the right time to sustain and thrive in a highly competitive environment.  
It is highly significant to get your system ready for the future of work. The gig economy enters the talent market steadily. A report by MetLife on gig economy reveals that 67% of full-time workers show interest in gig work over their current jobs and around thirty million American workers rely on gig work for their income. When times are changing, be it remote working or working from home or regular employment, it is better to adapt to them to stand high.
Organizations highlight the difficulty in maintaining employee engagement level and productivity as reasons for their inflexible work policies. Adapting an effective performance management system is pivotal for these companies to bolster their spots in the business arena and also to attract talents.  
Advanced Analytics to make Informed Decisions  
When freedom and autonomy are the norms, the data and insights become the laws of an organization. The law ensures that decision-makers choose what is right for their companies. For instance, according to the Pareto principle, there will always be 20% of employees who live to work and they guarantee 80% of organizational results. Accurate and reliable data assists you in identifying the top performers and tailoring compensation and rewards according to each employee. Let the employees know the metrics on which their performance will be evaluated and create an individualized performance board for the employees with the output data available.  
HANDPICKED RELATED LINKS: 
Continuous feedback to Create a Strong Army of Remote Workers  
Employees stay loyal to companies that have a development-focused performance management system. Continuous feedback helps in each individual's development. A study reveals that 60% of surveyed employees would like to have feedback on a daily or weekly basis, and the number increased to 72% of employees under the age of 30. The millennial workforce, who prefer gig work and remote working, also expect the companies to provide continuous feedback to learn and improve their skills. The remote workers have a life-long learning mindset rather than solely a pay-based approach.
Identify the Future Leaders to Ensure Business Continuity  
An organization's tomorrow lies in the hands of today's employees, who will become future decision-makers. How to identify future leaders? 360 degree feedback mechanism that was used in the US military to identify the top and competent performer would be the right choice. The multi-rater feedback reduces bias and prejudice and also helps in recognizing the employees with strong leadership and other required skills. 360 degree feedback mechanism at your organization should support the matrix hierarchical structure too so that the cross-functional managers would be able to rate the employees, who are working with them for a particular project.
Recognize your Talents to Encourage them  
Recognize the efforts of your employees if they exceed your expectations and excel. Rewards and recognition plan is a business strategy to retain your top talents and attract the best talents in the industry. Customize the rewards based on the needs of the high performers to make them feel valued and build mutual trust. Employees lose their morale and interest if their efforts are not cherished and they are unaware of their contribution to the organization.
To implement all these techniques successfully in your performance management system to manage the remote workers, you need robust software that supports you in achieving your goals. Technology has reached heights, and it is your new friend in the age of remote working. Digitize your performance management system to soar high in the business sphere.