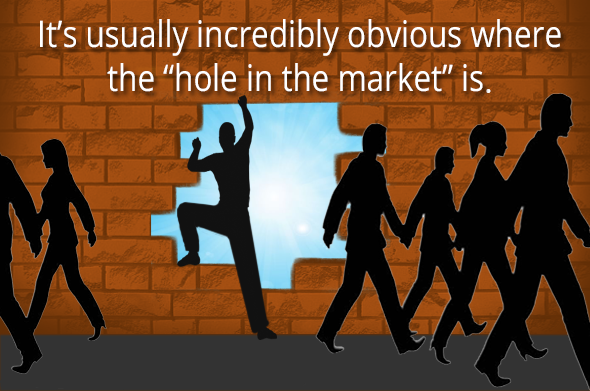 What is the hole/gap in the market place that we are trying to fill through Synergita?
In real time, all of us are running to carry out our everyday chores. We want everything to be set right at our first attempt. We don't like when things take time or go wrong. Can we apply this even to Performance management & appraisal process?
Performance management & appraisal process is the core of any organization. Employees see the appraisal day like the judgement day. When you try to quicken every process, why don't you fix your performance management process too?
Automating your performance management process from start to end can save ample amount of time. There are many components under performance management namely:
Goal setting
Performance tracking & assessment
Manager-Employee collaboration
In the moment feedback
Periodic reviews
Employee engagement, recognition & motivation
Appraisal process
Automation is nothing but using software (in the place of excels and manual process) that accommodates all features to carry out the performance management process with complete ease.
Most of the big organizations like Adobe, Microsoft, Accenture, etc. have already moved to software based appraisal process. Small and medium enterprises are gradually moving to automation software.
Synergita is one such software that can resolve all your performance management concerns, quicken your appraisal process and brings about employee engagement & transparency to the process. I would like to list down areas where Synergita can help your organization. In other words, what is the gap in the market place that Synergita is trying to fill is what this blog is all about.
 Organizational blind spot
Organizations are not very clear of where they are going wrong with respect to their appraisal process. They are not sure about when and where to start. Certain organizations are not aware of the software itself.
Organizations should have a clear road map on
– how to carry out the process?
– what changes need to be done to the process to make it better?
– how to eliminate backlog?
– how to accomplish the process within the deadline?
Performance management & appraisal is not a one time/once a year process. It is a step by step process that cannot be done over-night or just the day before the deadline. And when organizations have answers for the above questions, they have streamlined the process is what it means.
Synergita will help you frame the performance management and appraisal process for your organization with the clear road map to your performance management process.
Fear of choosing the right PMS
Many organizations suspect if the chosen software will suit their structure. Also, they have preconceived opinion that software may not suit their organization's needs. These two thoughts are the resultant of the fear of choosing the right software.
When organizations are aware of
– which software supplements the complete performance management process
– which software blends with their organization framework
they can eliminate the fear of choosing the right software. Synergita can eliminate either of the fear factors with simple to use, zero maintenance, easy configurable capabilities.
Lack of automation
Organizations have been using excel for many years for their appraisal process and they are practiced to it. Even though they encounter errors and difficulties using it, they have now become used to it. Hence, they are not ready to choose a software to automate their appraisal process. Only when they start to using the software they will know the real benefits and how much time saving it is.
Synergita automates the performance management and appraisal process. When every process is automated, managers and HRs will figure out how much time they have been wasting with excels.
Lack of visibility
HRs always expect to get a complete visibility over the process. Do you think excel based reviews can bring about visibility. Definitely not. Then what can bring about visibility?
– When every performance of every employee is monitored, reviewed and recorded
– when managers and HRs can refer to it (employee's performance records) at any point in time – at the
time of appraisal, one-to-one discussions, etc.
– when HRs and managers can arrive at quick decisions
then you can say the process has complete visibility.
Synergita not just helps you complete the process on time with minimal tension but also showcases how the process is carried out at each step, where it is pending, what is stopping the process from progressing, etc. with highly insightful reports that brings visibility.
Transparency (fairness in appraisal process)
Employees have been for many years mourning for transparency in their appraisal process. They want to make sure that appraisal is done fairly. They also want to eliminate the recency bias and manager-employee hassle. They don't want any of this to reflect in their review process.
Synergita can ensure 100% transparency to all – employees, managers & HRs. Synergita has provision to maintain log details of employee's performance throughout the year, appreciation from managers & other peers, awards won, testimonials from customers, etc.
This is at any time visible to both the managers and HRs.
Employee Engagement Challenges
Organizations are struggling to bring about work engagement among their employees. Organizations should understand that when employees are motivated, recognized and appreciated for their work, they self-engage themselves in the work they do. They don't need an external push.
Synergita simplifies this process through instant recognition and consistent motivation features. With Synergita, you can right away
– send appreciation notes to highly performing employees,
– nominate employees for awards
that will motivate employees.
There's one another feature called "continuous feedback" that highly enhances manager-employee collaboration. Managers can virtually interact with his team members any time. It is proven that continuous feedback brings about employee engagement and that's the reason why Microsoft, Adobe, etc. have moved to "continuous feedback based performance reviews"