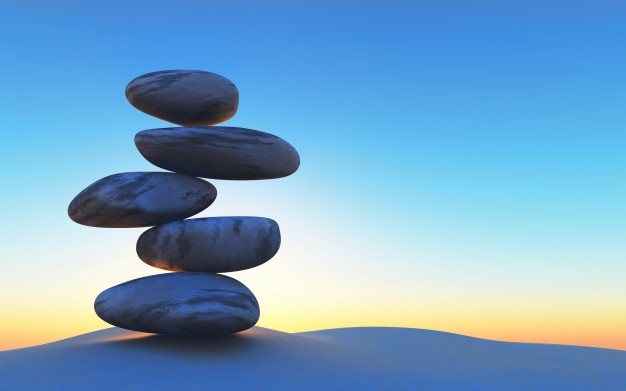 Balanced Scorecard in HRM – How to nail it?
Organization's financial performance is not the right indicator of its future growth. Nokia at its peak was a $300bn business. When Steve Jobs pulled a touch phone out of the hat, Nokia, the phone giant has fallen to its obscurity. Nokia didn't anticipate the tectonic shift of smartphone technology, they missed to innovate and keep bombarding their customers with newness. So, coming to my first sentence, a single metric alone is not enough for your business stability, sustainability and growth.
A Balanced Scorecard that measures your business performance on Financial, Operational, Customer and Innovation fronts provides a comprehensive multi-disciplinary perspective of your business.
What is a Balanced Scorecard?
Business is more complex than rocket science. During and after the rocket launch scientists monitor its ignition, engine, fuel, airlock, flight path, orbit, safety measures, transmission, etc. To steer the business to its successful orbit you to monitor multiple parameters constantly. You need to get a handle on financial growth, operational effectiveness, customer satisfaction/engagement and Learning/innovation.
Robert S. Kaplan & David P. Norton devised the new Balanced Scorecard approach to overcome the inadequacies of performance management systems that lean heavily on financial measures. According to them, Balanced Scorecard is a strategic planning and performance measurement method that focuses on four key areas of business:
Financial
Customers
Internal Process
Learning & Growth
Balancing these 4 factors is the key to sustainable business growth.
How do you create a balanced scorecard for your organization?
Kaplan & Norton in their balanced scorecard method outlines 4 important business aspects that broadly fit for the majority of the business types. Organizations can identify key parameters of the business whose performance measures need to be monitored and analyzed for business growth.
Identify 4 or 5 key parameters to measure the balanced scorecard
Determine strategic objectives for each parameter
Choose measures and indicators to track performance and milestone
Set business goals or targets for each objective
Ideate action plans and initiatives to achieve the business goals
Example of Balanced Scorecard
| | | | | |
| --- | --- | --- | --- | --- |
| Balanced Scorecard Factors | Strategic objectives | Measures & Indicators | Business Goals | Initiatives |
| Safety Risk & Compliance | Reduce safety issues | Safety incidents | Reduce safety issues to < 1% | Identify new safety measures and update compliance standards |
| Learning & Innovation | Expertise in AI | Training certification | 100% training in Dev team | Partner with online courses providers |
| Business Outcomes | Increase Revenue | Financial statements | Up net revenue by 10% | Discover new revenue generating channels |
| Operational efficiency | Reduce development time | Project management | Reduce time by 3% | Introduce SVN & DevOps |
What is a Balanced Scorecard in HRM?
In the balanced scorecard approach, organizations have to identify four important elements that are critical to the business and whose metrics they need to ponder carefully. For each of the four strategic elements, companies would derive measures to track performance and targets for each measure.
These business objectives and targets have to be decoded as employees' performance goals and targets, to bring complete alignment. Breaking down the business objectives into attainable SMART goals/OKRs help your employees get clarity on what they need to accomplish. Bringing the balanced scorecard method into HR performance management measures makes it practical and achievable.
How to practice a balanced scorecard approach in performance management
Balanced scorecard based performance management provides a quick and comprehensive view of business performance in all the key areas to the top management.
Your employees' performance goals should reflect the important aspects identified in the balanced scorecard of your business. For instance, an aerospace manufacturing company values the following as the most important aspects of their business growth.
Safety Risk & Compliance
Learning & Innovation
Business Outcomes
Operational efficiency
Each employee goals should be mapped to any one of these perspectives. And employees must have goals covering all the 4 key pillars of their business.
Associate weightage for each measure based on their job level/position. For example, the VP technology has more weightage for learning & innovation and business outcomes whereas the assembly floor engineers have more weightage for safety risk & compliance and operational efficiency.
The weightage standardizes performance measures across all job positions. Hence we can compare the performance score of VP technology with assembly floor engineers as their final score is the weighted average of their respective goals.
The overall employee performance on each of the balanced scorecard measures can be viewed from the goal status summary report.
Synergita, the continuous employee performance management software supports the balanced scorecard approach and lead, on-track and lag status on each of the parameters can be monitored effectively.
What is the advantage of a balanced scorecard in performance management?
Balanced scorecard approach provides a holistic way to measure, monitor and strategize business growth. Some of the advantages of balanced scorecard in performance management are:
Balanced scorecard approach provides a robust way to measure employee and business performance.
It is easier to align employee performance with strategic objectives.
Employee efforts are directed toward all aspects that impact business growth.
Performance evaluation is not purely based on business outcomes but also includes other key factors
Each employee is aware of his contribution to business success and feels more engaged and committed to their task.
Managers have a clear view of how employee performance impacts business performance.
It helps to monitor, manage employee performance and aid in decision making.
The success of the balanced scorecard approach lies in understanding the concept clearly and identifying the right parameters, objectives and action plans that suit your business. With this approach, the employees know where they fit in and how productive their efforts are in the larger scheme of business. For leaders, it gives a way to connect the dots – the mission, vision, objectives, employees working on the objectives, measure to track their progress and its success.
Synergita continuous employee performance management and engagement software help you set, track and update goals based on balanced scorecard method. Vedanta, Future Group and Bankbazaar use Synergita for their balanced scorecard based performance management.
Talk to us to learn how to implement the balanced scorecard based performance management system in your organization.