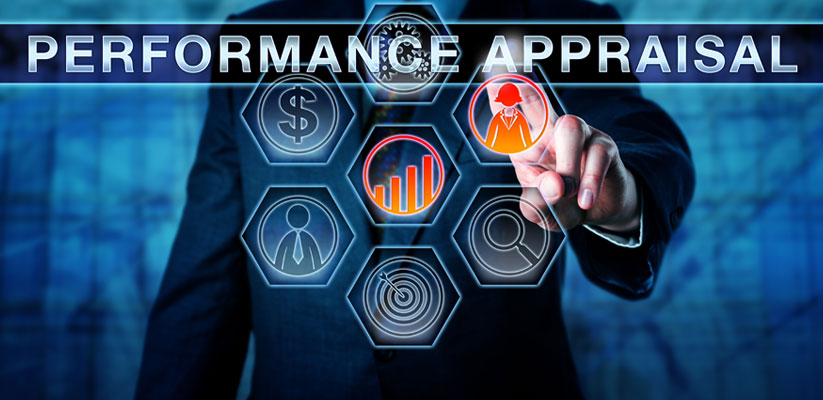 What are the characteristics of effective performance appraisal system?
All organizations have a performance appraisal system to evaluate their employee performance. But have you ever considered whether the performance appraisal system that you have implemented is effective or not? We come across a lot of performance management and appraisal systems with diverse features. Organizations should understand that performance appraisal systems with varied characteristics and high-priced tags are not always effective. Certain features engineered together will make an effective performance appraisal system.
Characteristics of an effective performance appraisal system
Clear Appraisal Objectives
The objectives of appraisal should be specific. An efficacious and best-in-class performance review system will always have specific appraisal attributes to match the employee's job description.
Accurate, Valid, and Reliable Data  
An effective performance appraisal system provides consistent, reliable, and valid data to help the management make strategic decisions. It furnishes data according to the goal that serves the purpose of performance appraisal and succession planning. Accurate data and insights ensure a fair and transparent performance appraisal system that earns the trust of your employees.
Well Defined Performance Criteria  
Effective performance appraisal system has standard and top-rated appraisal forms, rules, and appraisal procedures along with well-defined performance criteria and standards. For instance, you cannot rate a graphic designer based on a skill, which is not present in his/her job description.
Less Time Consuming  
Effective performance appraisal systems are designed to be economical and less time-consuming to get maximum benefits. HR personnel need not waste all their valuable time only on the managerial tasks. With a good performance appraisal system, they can spare time and effort to focus on other important and productive jobs.
Post Appraisal Interview  
A post appraisal talk should be arranged between employees and immediate superior to exchange feedback. This helps the organization to learn about the problems and difficulties the employees facing and discover suitable training. Action should be taken on the feedback of employees to build mutual trust between the employees and the management.
Match your Needs 
An effective performance appraisal system matches the needs of your organization. For instance, if your organization supports cross-functional, matrix teams, your performance appraisal system should be tailored in such a way that the employees working in matrix teams are not left out. The managers with whom the employees are working with, be it the primary manager or cross-functional manager, should be able to rate that particular employee.
Managers are Mentors 
The success of an appraisal system depends mainly on the managers, who do the administrative and feedback tasks. The managers should not only focus on the negatives of the employees but also highlight the achievements to motivate them. The managers should not act as a mere boss, but be trained enough to coach the employees and help them to walk on the path of development.
Continuous Feedback 
Modernized performance appraisal systems are the most effective ones. The system is not an annual process anymore, but a process that happens throughout the year. The ratings at the end of the year are not a surprise to the employees because of the continuous feedback delivered by managers on the employees' performance. This allows the employees to fill the gaps in their performance and skills. Managers can also arrange development plans that suit his/her team members.
Measure What Matters 
The behavior of the employees that are relevant to the job should be taken into account during the appraisal process, not his/her personal behavior. An employee should be evaluated based on the competencies and his/her ability to achieve the goals, not on his problems with colleagues or attitude, which is irrelevant to the job.
Performance appraisal is one process that if not done properly can harm the organization and the employees by creating conflicts. An organization that has conflicting teams at work can never prosper. Therefore, choosing an effective performance appraisal system is a wise thing to do, and it is now easy with Synergita Software that brings performance management closure to people and businesses.

Take our Test Drive and see how easy it is to use and manage your employee performance.