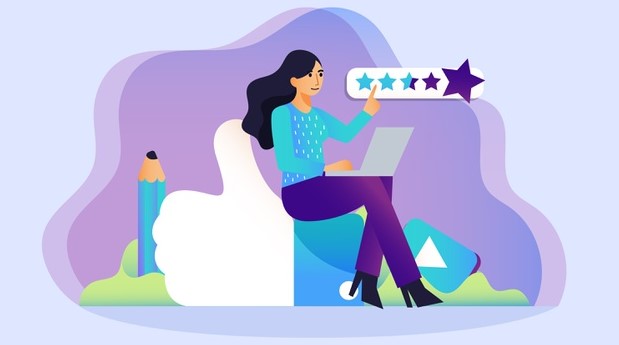 Auto rating: Challenges and Solutions – Part 1
"A performance management system is the foundation of performance excellence in an organization and therefore it should be simple, straightforward, intuitive, aligned with organizational goals and have flavors of organization values."


– Kaustubh Sonalkar, CEO, Essar Corporate Services LLP
One of the secrets of success for many organizational initiatives in an organization is the simplicity to execute the initiative. Be it ISO process compliance activities, Kaizen initiatives…… simplicity leads to organization-wide acceptance followed by active participation. This applies to Employee Performance Management (PMS) initiatives too. In this article, let us analyze one of the key factors of the PMS initiative i.e. Auto rating of Employee Performance along with solutions for real-time challenges faced by many organizations.
Goal setting helps to establish an organization's expectation from an employee. This also sets the performance direction for an employee throughout the planned period (annually in many organizations). At the end of the planned period, the employees are asked to rate themselves against each of the assigned goals followed by the Manager's rating. Many of the metrics-driven organizations' performance ratings differ from this. They enable Auto-rating for employee performance based on Achieved Target.
Examples:

Goal

Target

Achievement & Rating

Productivity or Quality
100%

Between 125% – 150% – Excellent (5)
Between 100% – 125% – Above satisfactory (4)
Between 90% – 100% – Satisfactory (3)
Between 80% – 90% – Needs improvement (2)
Between 70% – 80% – Unacceptable (1)

Sales of Product A
100 units

Between 125 – 150 – Extremely good (5)
Between 100 – 125 – Very good (4)
Between 90 – 100 – Good (3)
Between 80 – 90 – Average (2)
Between 70 – 80 – Below average (1)

Number of trips taken by a driver
10

Above 10 – Exceeds expectations (3)
8-10 – Met expectations (2)
Below 8 – Did not meet expectations (1)
Based on the metrics achieved, the rating is auto allocated by the software tool / in a spread sheet. However, this comes with its own challenges in terms of process, quality, cost, efforts, and the level of completion.
Challenges in auto rating:
Missing human element for People's performance – affordable?
Even to compare the metrics of the two machines, we need to consider the model, manufacturing date, design, technology used, level of maintenance, etc. But we are auto-assigning performance rating based on employee's achievements metrics without considering the human element in it. Do we have a holistic view of the employee and use that for performance rating? Are we considering an employee or manager's expressions for Ratings? Are we considering the employee's knowledge, skills and ability to rate him/her? Do we enable performance improvement through Continuous feedback, Coaching, and Qualitative feedback and use them for employee performance rating?
NO!!!
Recently, I met a CHRO who said that the employee attrition is higher in BPO/call centers compared to software companies. Yes. Perhaps, because BPO/Call centers taught their employees to focus purely on numbers (performance metrics); and employees did so and leave their companies due to the same numbers (salary, incentive, etc.). A good trend?
Metrics Management:
Few key questions:
a. Does the Metrics part, in any way, reflect the challenges (both internal and external) faced by the employee?
b. Do I have the right approach? …… Instead of a combined approach, if we simply check the number of calls/demos completed by sales and pre-salespeople, we may be happy with the numbers of calls/demos but not wins.
c. Quality – The Marketing team claims to have generated a huge amount of leads and the sales team rejects half of those leads citing quality as the reason (target industry, company size, a simple website check-in, etc.).
d. Interpretation – In a Cricket match played in a batting favoring pitch, it may not be a wise idea to compare a batsman's performance (numbers) with that of a bowler's performance.
e. The base of Metrics – To rate a customer service call's quality, the quality team tests the recording. What if that recording has customer's positive feedback and most other calls are with negative experience?
f. The integrity of employee – If metrics are the deciding factor for performance rating and monetary benefits, will the employee be genuine in presenting his/her achievements?
Do we have Successful process automation?
Companies using auto rating for employee performance are compelled to adopt a rapid pace of process change. Customer's process, product, requirements, etc. can be contributing factors. This can be observed in the customer care services of Telecom / Home appliances companies. Here, new processes and control mechanisms are created every now and then based on new schemes/products the company launch.
A process group also is required to keep track and amend each of these processes, categories, and controls. Their work is very cumbersome, time-taking and highly complicated even with software tools. Even global ERP pioneers fail to achieve this level of automation. To add, the reporting is a nightmare for many of these organizations. (Smaller software tools do not have the robust functionalities of domain specialist or industry-leading products).
Even after implementing software packages, still, there are companies generating Bell curves through spreadsheets.
Industry best practices and Performance processes:
Performance rating link to pay – here the performance rating (numbers) is linked to the pay as a motivational factor where-as primarily it should be the self that motivates. What if the salesperson has exceeded his annual targets but fails to get the expected bonus/incentives due to an organization falling short of its targets? Will that employee be motivated to continue in the organization? Is ESOP, the key retention factor? For all? Is it not time to unchain these two?
The industry is moving from Performance ratings, Bell curves, etc. to Qualitative rating, Continuous feedback, and Coaching.
Industry analysts comment that the focus on skill improvement contributes more to the performance than the pay.
Where is my organization?
Cost:
Cost incurred in terms of man-days to maintain and amend the process, spreadsheets or software tools (along with their licenses) is left to the imagination of the reader!!! Please remember to include the software vendors' customization and implementation charges!!!
Frustrated?
Do we have a way out here?
When we all agree that there cannot be a single magical wand to solve all the above issues, let us find out how a blended approach will enable an amicable Performance ecosystem in my next article.