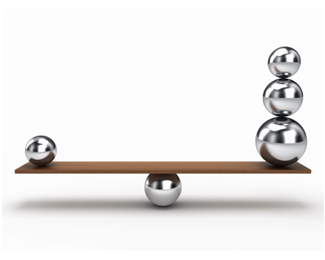 Turn Performance Management into Employee Development
How to turn performance management into Employee Development Initiative?
If you ask an employee on what a performance management is, he or she will mention that it is nothing but the annual appraisal of his or her performance followed by salary revisions. Employees also tend to view performance management process with a lot of scepticism, as generally they are not happy with the subjective appraisals and get dis-satisfied with their salary revisions.
An effective performance management system should not stop with just once a year performance appraisals and salary revisions. It should be much more comprehensive, and one of the key goals of such an effective performance management system should be to develop employees.
What is employee development?
Employee development consists of activities that are initiated by an organization that would help in the overall development of an employee. An effective performance management system is one which gives high priority for employee development. Employee development encompasses the following activities:
1) Identify and conduct necessary training for employees. Proper planned training programs would help employees to acquire the necessary competencies needed for the job.
2) Give enough opportunities to employees by recognizing their talent and giving them more responsibilities. This will help employees to grow to leadership positions in their organizations.
3) Identify poor performing employees and put them under a performance improvement plan so that they can be effectively guided and groomed to become good performers.
4) Identify any other reasons for non-performance of an employee, like non-availability of tools to perform their job or other external factors and remove those obstacles so that employees are in a position to perform their job well.
 Benefits of employee development
When a performance management system focusses on employee development as well, the return of investment from such a system would be good due to the following reasons:
1) Well trained employees become more competent and execute their responsibilities productively. They easily achieve the goals that are set for them under performance planning activity.
2) Employees become happy as their development is taken as the prime focus. This will lead to better employee engagement and reduces attrition.
3) When leaders are groomed within the organization, it helps in succession planning and reduce the associate costs and risks in hiring a new employee.
4) When facilities are created for employees to do their job effectively and obstacles are removed, it ensures that organization goals are met.