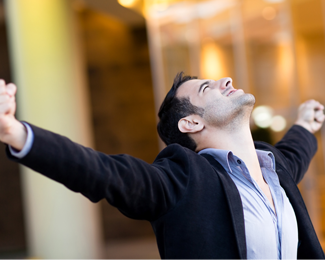 Synergita wins Microsoft's Code for Honor (Solution Excellence) Awards 2014 under Software for Large Enterprises
Asteor Software Private Limited, a product company with two flagship products – Synergita and Techcello, today announces that Synergita was awarded the 'Winner' for the 2014 Microsoft "Code for Honor" under the Large Enterprises Solution category.  Targeted at the best software development firms in the country, Code for Honor is a first-of-its kind competition specifically designed by Microsoft to recognize and reward innovative software solutions primed to harness the power of new technologies.
This year's program featured nearly 2098 Registrants, 1002 Software Solutions, 65 pre-finalists, 25 Finalists under 5 categories – Best Large Enterprise Solution, Best MSME Solution, Best Government-enablement Solution, Best Citizen Services Solution, Best Solution for Social Good using Open Gov Data.   Asteor's Synergita has emerged as a Winner under Large Enterprise Category. Winners were presented with Award Trophy on June 19th 2014, at Bangalore during the Code for Honor premier. Details about the winners are listed at https://www.codeforhonor.com/WallofFame/
About Code for Honor
Code for Honor is Microsoft's award for solution excellence and impact. Code for Honor is open to Indian software companies in operation for less than 8 years with fewer than 200 employees. Code for Honor entries were evaluated on a wide range of criteria including Concept, Feasibility, Impact and Execution. The competition, comprising four rounds, took place from 19 December 2013 to 18 June 2014. In the final stage of Code for Honor, the national finalists competed to showcase a breakthrough software solution in their category. A panel including illustrious personalities in the field of Information Technology evaluated the final product and picked the winning solution for each award.
https://www.codeforhonor.com/Home/Index
About Synergita
Synergita is a cloud based, continuous Employee Performance Management Software. It is very easy to use, simple and extremely powerful, configurable software. Synergita focusses on performance management/enablement and competency development needs of an organization. It brings in performance management closer to people and closer to business. Synergita deepens talent management process by active involvement of line of business managers and employees through peer recognition. Synergita is available in SaaS business model.
About Asteor
Asteor Software is a software product company and proud to present two world leading software products – Techcello and Synergita. Techcello is a SaaS development framework – used by ISVs for building their SaaS products or migrating on-premise products to SaaS. Synergita is a cloud based, continuous Employee Performance Management Software. Asteor is recognized as Gartner Cool Vendor, Microsoft Partner of the Year 2013 Finalist, SIIA's NextGen 2013 Company and CODiE Award finalist. For more information, please visit www.asteor.com, www.synergita.com, www.techcello.com.