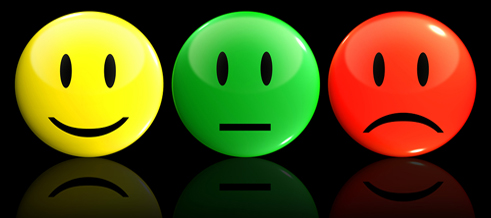 20 Seconds to know your Employee Pulse!
Employee engagement and pulse are critical for any growing organizations.  Talent Management teams keep thinking about various ways to engage employees and also know where they are.  One of our customer, Aspire Systems uses very innovative mechanism to know the employee pulse.
HR Team sends an email to all the employees every month (2nd Wednesday) with a simple question – and people may take just about 20 seconds to respond back.
Dinesh Kumaran, Head of HR @ Aspire said that "This initiative is a proactive method to connect with employees on a periodic basis (monthly). This email acts as a quick engagement pulse check of employees across the world".   Employees select Green when their engagement levels are high and If people are unhappy for any reasons, they may respond back with Red or Amber.  This will take just about 20 seconds for the employee to respond back through email.  Then, HR immediately springs into action to figure out what is happening and address any potential issues.  People may not be happy with the work, situation or the company for different reasons – whatever could be solved earlier, before it becomes a challenge/results in attrition, HR would be able to address this.
This practice has been in place for about 6 years now and it has really helped to uncover and address issues – both non-work related stuff (e.g. facilities, transportation, work environment, food, etc.) and work related stuff (e.g. quality of work, aspirations, manager, opportunities, etc.).
E-Pulse is one of the channel for Aspirians to express their engagement levels.
Aspire Systems, (www.aspiresys.com) is a software services company with offices in India, USA, UK, Belgium, Singapore and UAE.  Aspire is rated as a "Great Place to Work" company for the past 7 years consecutively.