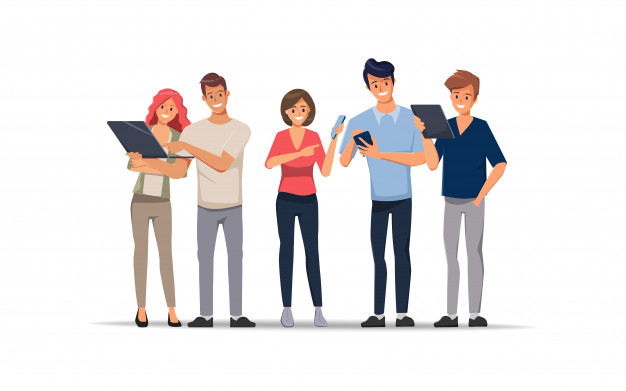 Top 6 HR trends in 2020
As we are nearing the end of 2019 and embarking upon 2020, it is high time that we look at some emerging HR trends in the upcoming year. When we go through these trends, it will be fascinating to understand how technology dramatically shapes these trends in the workplace. Therefore, organizations are leveraging technology to their maximum advantage, to strengthen the capabilities of their employees at the same time improving information security, recruitment and onboarding and employee engagement.
Here are a few mushrooming HR trends in 2020:
The rise of artificial intelligence
Artificial intelligence has become an asset to workplace these days. The rise of artificial intelligence in workplaces have minimized the burden of carrying out the mundane repetitive tasks of HR and save their time and resources for more strategic responsibilities. Artificial intelligence is being widely used across teams to exercise creativity and solve complex problems. Since, AI reduces the monotonous responsibilities of teams, people can focus on more engaging part of their work. This increases the productivity and the profitability of the business. Chatbots for instance have taken up majority of the workload of HR teams hence improving employee experience.
People and performance analytics
Organizations have widely adopted people and performance analytics to drive data-driven decision making. The performance analytics gives HR an insight into the performance trends of the employees. With this, leaders can formulate effective strategies for retaining their employees and boost their career growth. Leveraging people and performance data helps companies to drive business decisions to maximize employee potential and boost business productivity. It helps you analyze the talent landscape in your company and manage employee performance.
Employee engagement platforms
There is more to just a decent pay and a healthy workplace. What is important for a company is to improve employee experience. We can do this by investing in technologies that improve employee engagement. Since there is a spontaneous digital transformation in the world, there are a lot of tools available in the market that are easily customizable and configurable and provide the desired employee experience. Therefore, embracing such technologies could empower employees to a great extent.
Continuous performance management
The traditional performance reviews with feedback at the end of the year is disappearing. Once in a year feedback has detrimental repercussions on the employee's morale. Performance management has evolved to become more productive in terms of including continuous feedback practices with periodic reviews, coaching and recognition. Continuous performance management results in better productivity, increased employee engagement and talent retention.
Employee development plans
The current generation of employees crave for growth and career opportunities. Performance management must be such that we incorporate training, mentoring and coaching in skills and competencies that would help the employees to perform well in their jobs. When we provide continuous learning opportunities at work, employees are more likely to become adaptable to take up new roles and responsibilities.
Employee engagement surveys
As we had discussed earlier, employee experience is an important aspect in every organization. Therefore, it is important that we measure how engaged our employees are to gauge our work culture. Conducting employee engagement surveys is an excellent way to measure employee engagement where you could gather anonymous feedback from your employees so that they find it easier to share their opinions freely without hesitating. Once you finish conducting the surveys, you could gain some insights on how you could create a people-friendly culture. With this, companies can understand what strategies work and what don't to drive employee engagement. 

If you want to share any of the emerging workplace trends in 2020, please share your thoughts in the comments below…