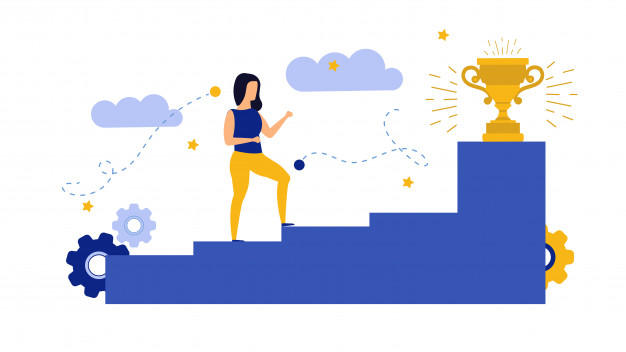 Performance management strategies for millennials – from defining their goals to career development
It is estimated that by the year 2030, millennials will occupy 75% of the global workforce. As employers it is always important to understand what millennials expect from their workplace when it comes to performance management. It is always better to understand what their aspirations, priorities, thoughts and motivations are. These aspects will give you an insight on formulating the right strategies to drive employee engagement, retention and recruitment. It is important to understand that this generation is usually very well educated, confident, and well-versed with technology. They prefer simple structures when it comes to performance management. Millennials are very skilled in multi-tasking which is exactly why they crave flexibility to stay motivated during their performance management processes.
Therefore, let us look at some performance management strategies for millennials:
Employee goal management
Employee goals give millennials with a sense of direction. Employees need to be clarified on their goals before working on their tasks because they need to get an understanding of how their goals are contributing to what they are doing. In addition to that, organizations can drive high-performance by setting SMART goals for their employees, because they are specific and measurable.
SMART goals are not just pertinent to individual growth, but the overall profitability of the business as well. Leaders must define employee goals & company objectives to set expectations and track employee's progress continuously. While monitoring the progress of employee goals, leaders gain clarity and visibility and an insight into building the accountability of the team towards those goals.
A lot of companies such as Google, Facebook and LinkedIn have come up with an agile approach towards employee goal management called OKRs (objectives & key results). The OKR framework brings out measurable key results for employees to achieve the common objective of the organization. Employee goals when cascaded bring alignment within the teams as well as the organization.
Continuous performance management
As we had discussed earlier, millennials hate complicated performance processes. They prefer their performance management practices being simple and futuristic. Therefore, companies must focus on conducting performance appraisals with continuous feedback practices. This is exactly where investing in a performance management software comes handy, because it automates employee performance appraisals and streamlines everything beginning from goals management to distributing appraisal letters.
Continuous performance management helps leaders gain an insight into their employees' goals, achievements and competencies. This continuous performance framework calls for real time coaching and developmental feedback. In addition to that digitizing employee performance appraisals help you save a lot of your time from working on mundane administrative tasks to work on more strategic tasks.
Continuous performance management breeds more clarity and transparency. Ditching your annual performance reviews for periodic performance reviews help you gain a real-time holistic perspective on employee performance trends.
360 Degree Feedback
360 Degree feedback is yet another holistic feedback mechanism that helps you understand your employees better. It helps employees gain development focused feedback on their performance from multiple audiences such as peers, subordinates, superiors, cross-functional managers, customers and other internal & external stakeholders. Employees get unbiased feedback on their performance and competencies.
This makes them more self-aware and help them identify the gaps in their performance and their scope for further improvement. Another advantage of the 360 Degree feedback is that it helps you get some dimension and depth into your performance appraisal process eliminating any rater biases during performance reviews.
360 Degree feedback also helps leaders get holistic feedback on their leadership skills and behavioral attributes. It eliminates the linear mode of feedback process and helps employees give feedback to their leaders with or without anonymity. It provides a channel for employees to express their views and opinions on leadership roles. Employees feel that their feedback is valued and leaders get insights on how their behaviors and actions are perceived by others.
Employee development
What is the one thing that millennials crave? Opportunities for growth and development. Companies must focus on employee development through continuous coaching and feedback skill training recommendation, opportunity to identify their career aspirations, employee specific developmental plans and work promotion process. Employee development helps you unlock your employee's potential by nurturing them developmental feedback. It prepares your employees for future roles and responsibilities.
Conclusion
Millennials are a determined workforce. They always prefer an assurance of some kind that they will gain a lot of opportunities. And performance management must be a nurturing and holistic process that gives them enough opportunities for career growth and development. Therefore, you must spend some time discussing with your employees their growth within the organization, how they might advance in their career, and likely time frames. Performance management tools can be leveraged to develop these plans and track their performance productivity.